HIPP ORGANIC COMBIOTIC BABY FORMULA STAGE 1 (6 BOXES)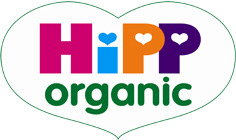 HIPP ORGANIC COMBIOTIC BABY FORMULA STAGE 1 (6 BOXES)
From 0 to 6 months
Made in Germany
900g – 31.7 oz
Product Description
G

et the superior HIPP canister format!
Don't settle for less than the best…
    Best Hipp packaging and formulation available worldwide
    German Formulation – Made in Germany
Important dietary fiber (GOS *) on the model of breast milk
* galacto-oligosaccharides – derived from lactose
Long-chain polyunsaturated omega 3 & 6 fatty acids (LCP), as contained in breast milk
– Important for brain and nerve cells
Vitamin A, C, and D for the immune system
Iron for cognitive development
Because children have special nutritional needs, HiPP Combiotik® milk provides important building blocks as your child needs: child-friendly reduced protein and essential vitamins and minerals needed for healthy growth. HiPP Combiotik® contains valuable iron and vitamin D, which promotes calcium absorption and supports healthy bone growth. In addition, HiPP Combiotik® contains natural lactic acid cultures and prebiotic fiber (GOS *).
Best from birth onwards. A nutritionally complete, whey-based, gentle infant milk, which is suitable from birth onwards if baby is not being breastfed or to complement breastfeeding.
Our gentle organic formula is specially formulated using only the finest organic milk and contains Omega 3 & 6 LCPs (DHA & AA) and PRÆBIOTIK® oligosaccharides (GOS), as well as all the important vitamins, minerals, and other nutrients (required by law) that babies need to grow strong and healthy.
Gluten-free
No added Soy
No added Wheat
No added Peanuts
No added Milk/lactose
No added Nuts
No added Egg
No added Celery/celeriac
Suitable for vegetarians
*Box design and language may vary depending on the country of origin
Only logged in customers who have purchased this product may leave a review.
Additional Information
| | |
| --- | --- |
| Weight | 4 lbs |
| Dimensions | 25 × 25 × 25 in |
INGREDIENTS
Organic skimmed milk*, organic whey powder* (partially demineralised), organic vegetable oils (palm oil**, rapeseed oil*, sunflower oil*), organic lactose*, prebiotic fibres (galacto – oligosaccharides from lactose), whey protein, potassium citrate, calcium chloride, LCP oils (fish, vegetable oil from Morteriella alpina), L – phenylalanine, sodium citrate, calcium carbonate, magnesium sulphate, calcium orthophosphate, vitamin mix [vitamin C, vitamin A, thiamin (vitamin B1), vitamin B6, pantothenic acid, niacin, vitamin E, folic acid, vitamin K, vitamin D, riboflavin (vitamin B2), biotin, vitamin B12], L – tryptophan, iron sulphate, zinc sulphate, stabiliser (lactic acid), inositol, copper sulphate, potassium iodate, manganese sulphate, sodium selenate
*organic farming
PREPARATION
Preparation:
| | |
| --- | --- |
| | Boil fresh water for each meal and then cooling down to 122 F (50 C). |
| | Pour about 2/3 of the boiled water into a sterilised bottle. |
| | Using the scoop provided, add the correct number of scoops of powder – one level scoop of powder for each fluid ounce of water (approx. 30 ml). Level off the powder with the back of a clean dry knife. Do not press the powder. |
| | Place the sterilised teat and cap on the bottle and shake well until all powder has dissolved (approx. 15 seconds). |
| | Add the rest of the boiled water into the bottle. |
| | Cool to drinking temperature (approx 37°C) by holding the bottle under cold running water. ALWAYS test the temperature of the milk before feeding. |
| | | | | |
| --- | --- | --- | --- | --- |
| Age | Quantity of water (ml) | Measuring spoons | Serving (in g) | Bottles per day |
| week 1-2 | 60 | 2 | 70 | 5-7 |
| week 3-4 | 90 | 3 | 100 | 5-7 |
| week 5-6 | 120 | 4 | 135 | 5-6 |
| week 7-8 | 150 | 5 | 170 | 5 |
| month 3-4 | 180 | 6 | 200 | 5 |
| after month 5 | 210 | 7 | 235 | 5 |